In Sturgis, if it is August, it is time for the Black Hills Motorcycle Classic aka Sturgis Rally. For those who are not aware of what I mean. Short version: Sturgis, a town of 6,600 people, plays host to 350,000 to 400,000 motorcyclists. No, I did not get to many zeros.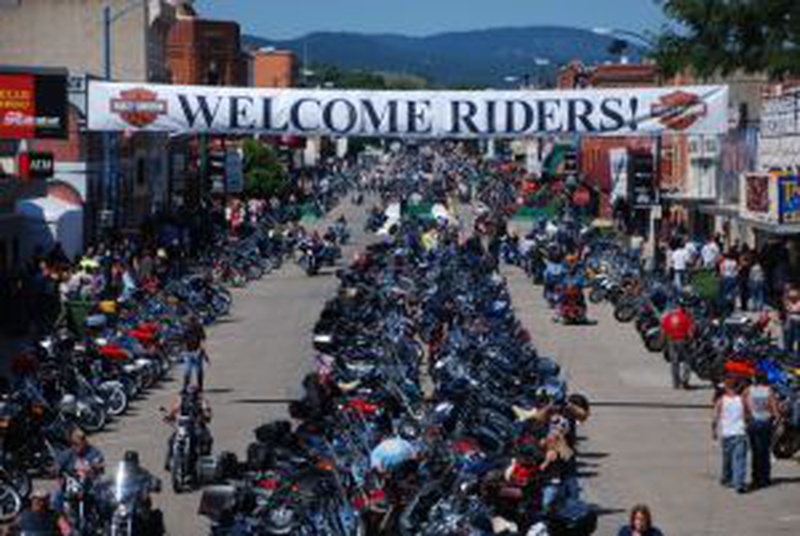 It is a very busy week for us in the shop. Among all those bikers are quilter, who knew.
Just a snapshot of Main Street.
The best part of the rally for me is that some of my grandchildren stay with me so that their parents can work. Christopher, my son, runs the shop and his wife, Shawn works for the school district, is working at one of the bars for extra money. I get Owen and Talen for the week and I enjoy having them.
Because of the rally, F
abric Junction has it's own fabric printed. Many stop in to get some because it is not found anywhere else. Here is a sample of one of the current fabrics.
To check out the whole line click HERE.
If you are in the area, do stop in, we would enjoy visiting with you.
Terry